The dentists at Waverley Dental Centre in Winnipeg provide cosmetic dental services that will improve both your oral health and the appearance of your smile. 
---
If your teeth have become stained and discoloured over time, teeth whitening is an easy and effective way to restore their natural brightness! » Learn More
Porcelain veneers are extremely thin custom made coverings that are applied to the front and side surfaces of your teeth to improve their colour and shape. » Learn More
Dental inlays and onlays serve to repair decayed or damaged teeth.  They  are conservative versions of dental crowns that are made in the laboratory and later cemented to the tooth. » Learn More
Cosmetic bonding, also known as resin bonding, is when tooth colored filling material is bonded and shaped to repair broken, chipped, worn or stained teeth to give you a healthier, more even smile. » Learn More
If you are missing teeth, have severely worn, tipped or broken down teeth and/or suffer from gum disease and bone loss, we can tailor a combination of dental treatments to fully restore the health, appearance and functionality of your smile. » Learn More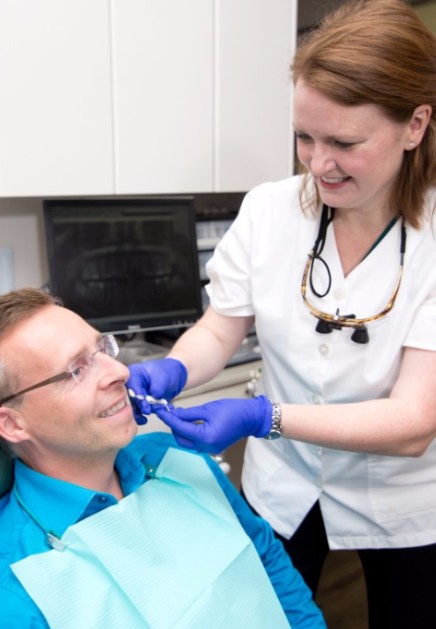 ---
If you'd like to improve the appearance of your smile, get in touch with our Winnipeg dental office today to book a consultation.
Questions about our services? Ready to book your next appointment?
We are accepting new patients – and are always excited to see returning patients again. Our team is here to help!