We use dental crowns to repair badly damaged teeth and dental bridges to fill the gaps left by missing teeth.
---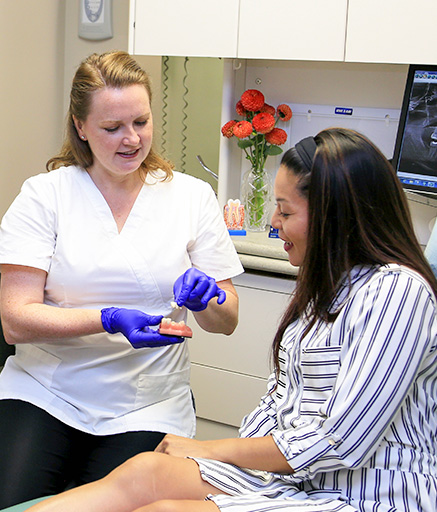 What is a dental crown?
A dental crown essentially covers or "caps" a damaged tooth to restore its shape and strength. They are used when dental fillings, inlays, or onlays would not sufficiently repair the tooth.
A crown does a couple of jobs that fillings, inlays and onlays can't: it holds a cracked tooth together and prevents the damage from worsening; it can also be used to attach bridges and to cover badly shaped or discoloured teeth.
What is a dental bridge?
A bridge is a "fixed" or permanent dental appliance that replaces one or more missing teeth. It essentially "bridges" the space between two teeth, restoring and supporting your smile.
If left unfilled, empty spaces left by missing teeth can cause the teeth around them to shift out of position. This can result in an increased risk of tooth decay and gum disease, which in turn can lead to further tooth loss.
If you have missing teeth, a fixed bridge can restore your ability to chew and speak properly, and improve the appearance of your smile.
If you think you could benefit from a dental crown or bridge, contact Waverley Dental Centre to book a consultation!
---
Questions about our services? Ready to book your next appointment?
We are accepting new patients – and are always excited to see returning patients again. Our team is here to help!